Real Time Visibility of Task Progress
​& Corrective Action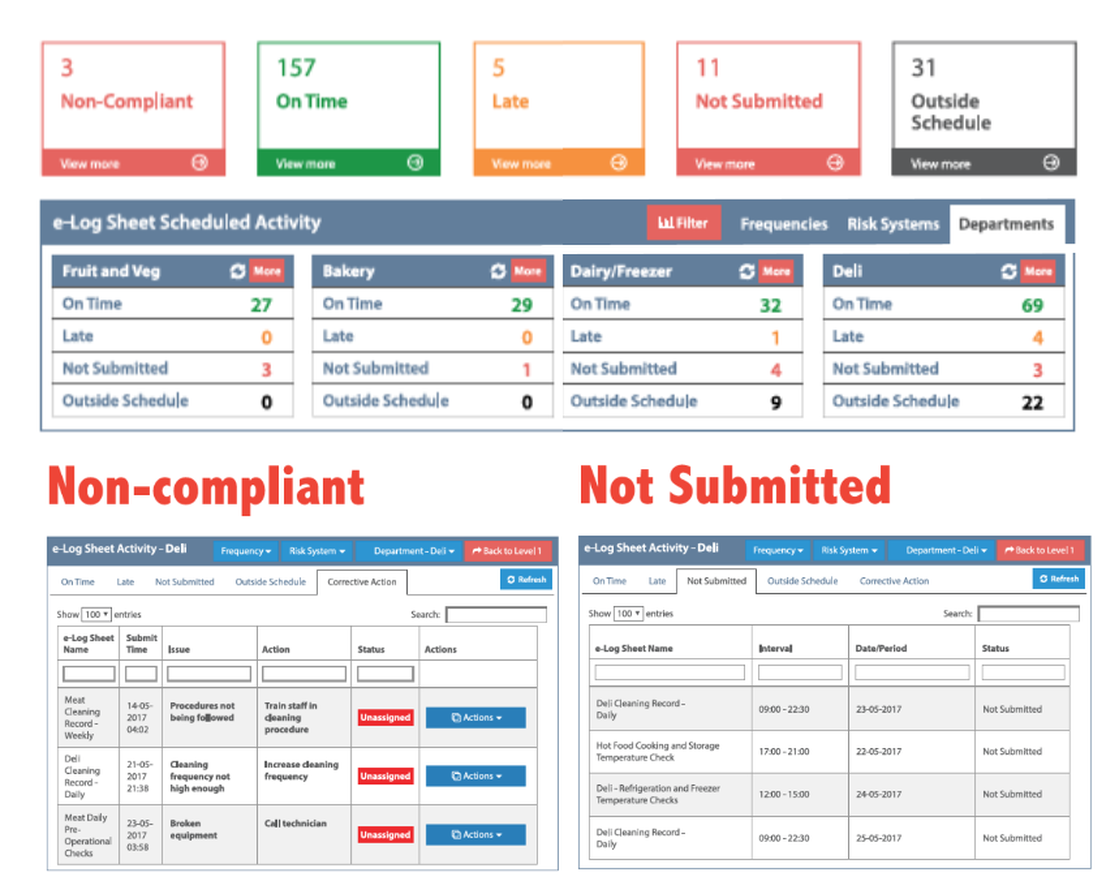 Icon Global Link has been working with Independent Grocery Retailers on the 'Retailer's Electronic Food and Safety System' (REFSS) to manage
Food Safety, Workplace Health & Safety and Operations
for over 15 years.
Over 700 retailers using REFSS report the following advantages:
helps protect brand and livelihood
simplifies tasks and keeps staff out of the office and on the floor
makes everyone more accountable because the progress of activities are visible to managers
improves accuracy and eliminates paper and filing of records
simplifies staff training
helps with corrective action management and non compliance
reduces audit times by providing instant access reports and data
reduces costs of rejected stock
by ensuring procedures are followed correctly REFSS ultimately improves food safety and your customer's experience in your store.

How REFSS Works
CUSTOM LISTS
REFSS is customised to your store by choosing the specific departments you have and then populating custom lists such as Staff, Suppliers, Hot Cooked Foods, Equipment names and details including Fridges, Freezers, Coolrooms and Scales)
ELOG TEMPLATES
Templates are created specifically for your store
CAPTURE DATA ON MOBILE DEVICES
REFSS then uses your store specific detail to create your own custom electronic log sheets (eLogs). These eLogs can be scheduled and assigned to hand held tablets by role or department. When staff enter data into the elog on the tablet the results instantly appears on a management dashboard.
MONITOR PERFORMANCE
Managers can easily see if tasks have been completed on time and what is outstanding and can also see corrective actions and their progress.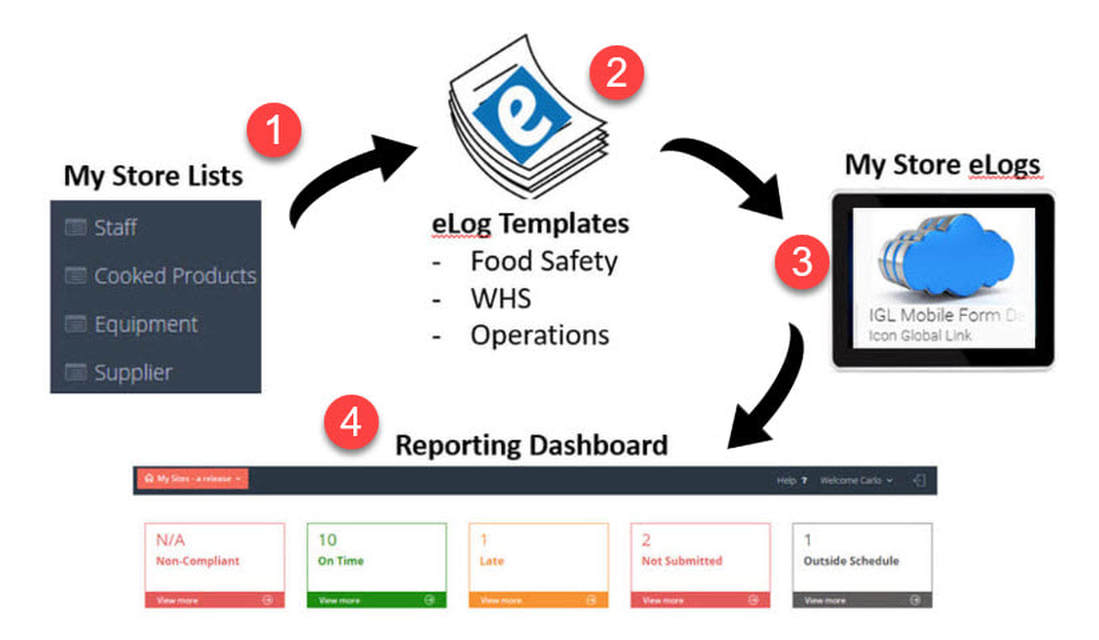 Bundled Risk System Features